Missions
Shiloh values Missions.  We regularly support missionaries all around the globe.
They include individuals and families serving with various missions organizations such as CRU, ABWE, SIM, Wycliffe and Crossworld.
Shiloh also supports local missions and ministries including CEF and Your Loving Choices.
Shiloh's annual Bible & Missions Conference is in November. We periodically sponsor both Adult and Youth Missions trips to join in the Great Commission.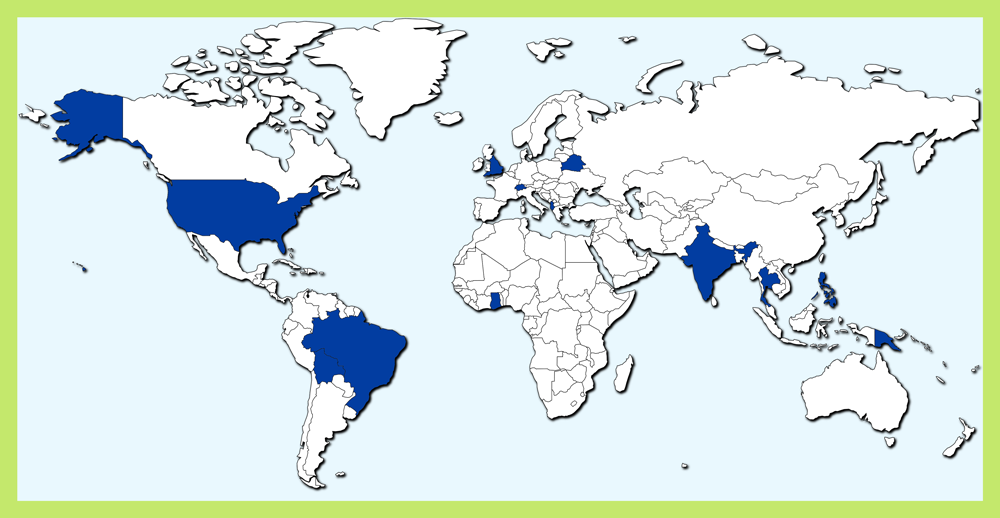 The map is shaded blue where Shiloh-supported Missionaries serve.